This weekend I was drawing lots of lovely faces at Crafty Fox Market in Brixton, Dogstar. Crafty Fox occupied three floors filled with cake, DJ, workshops, handmade goods (sooo many beautiful things!) and life portraits by me! :)
To keep things fun and my models entertained I was drawing portraits in 10 minutes, it was a tough challenge to stay focused as all my customers were so sweet and chatty and such a pleasure to talk to. I even met one lovely lady from Portugal, pair of super cute girls from China and the most adorable sisters from Edinburgh who stopped by especially to get their portraits done. It's such a pleasure to meet & connect with people while drawing them.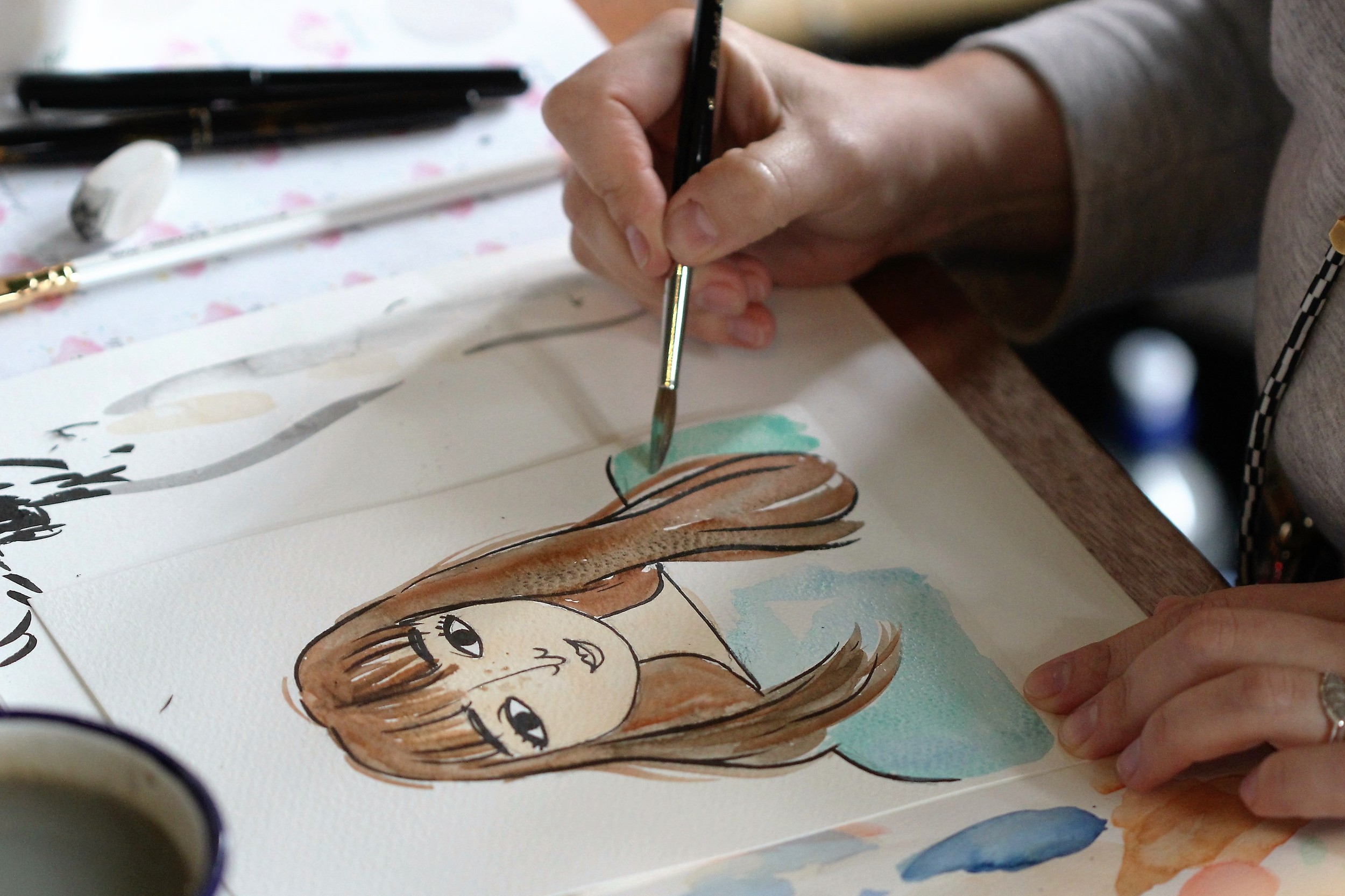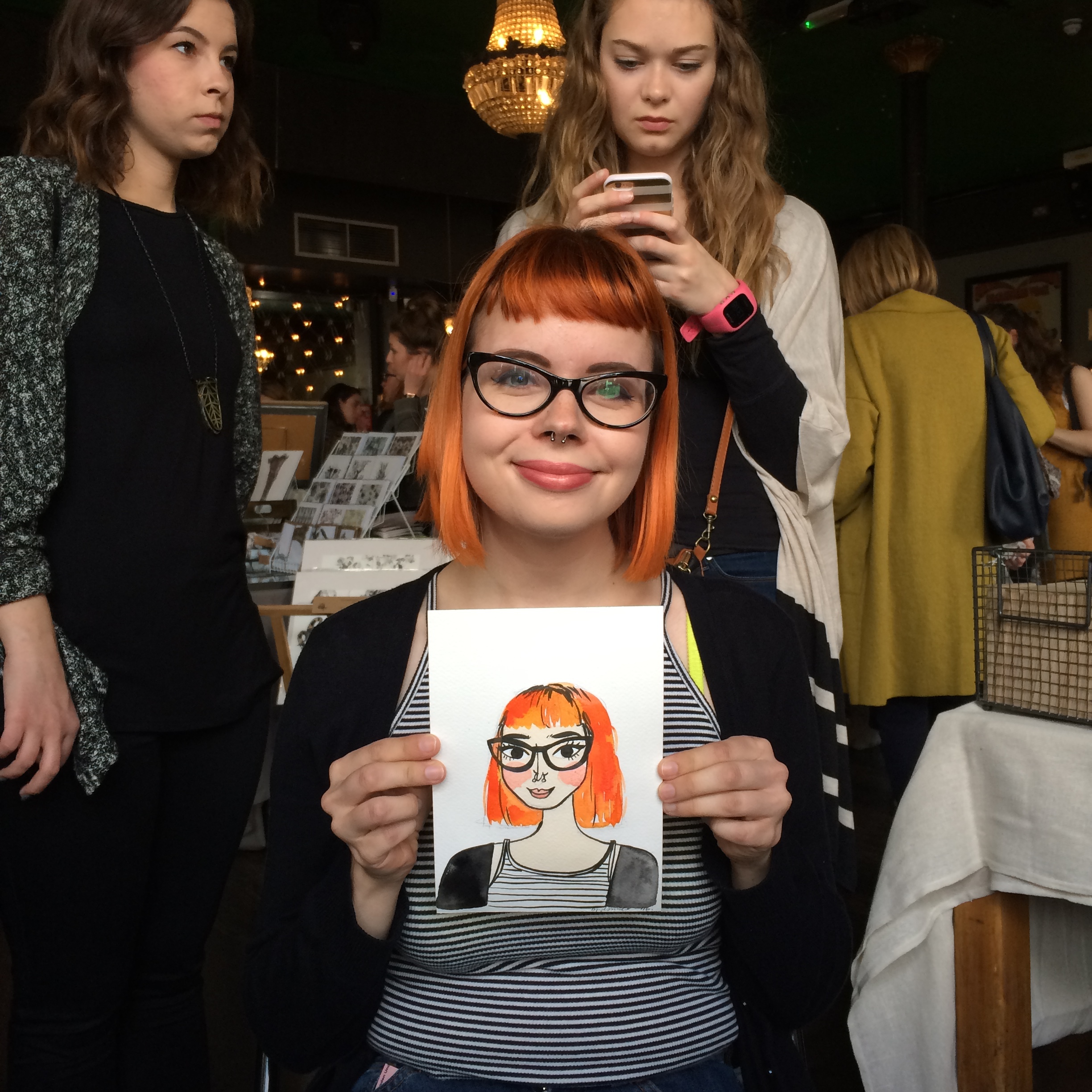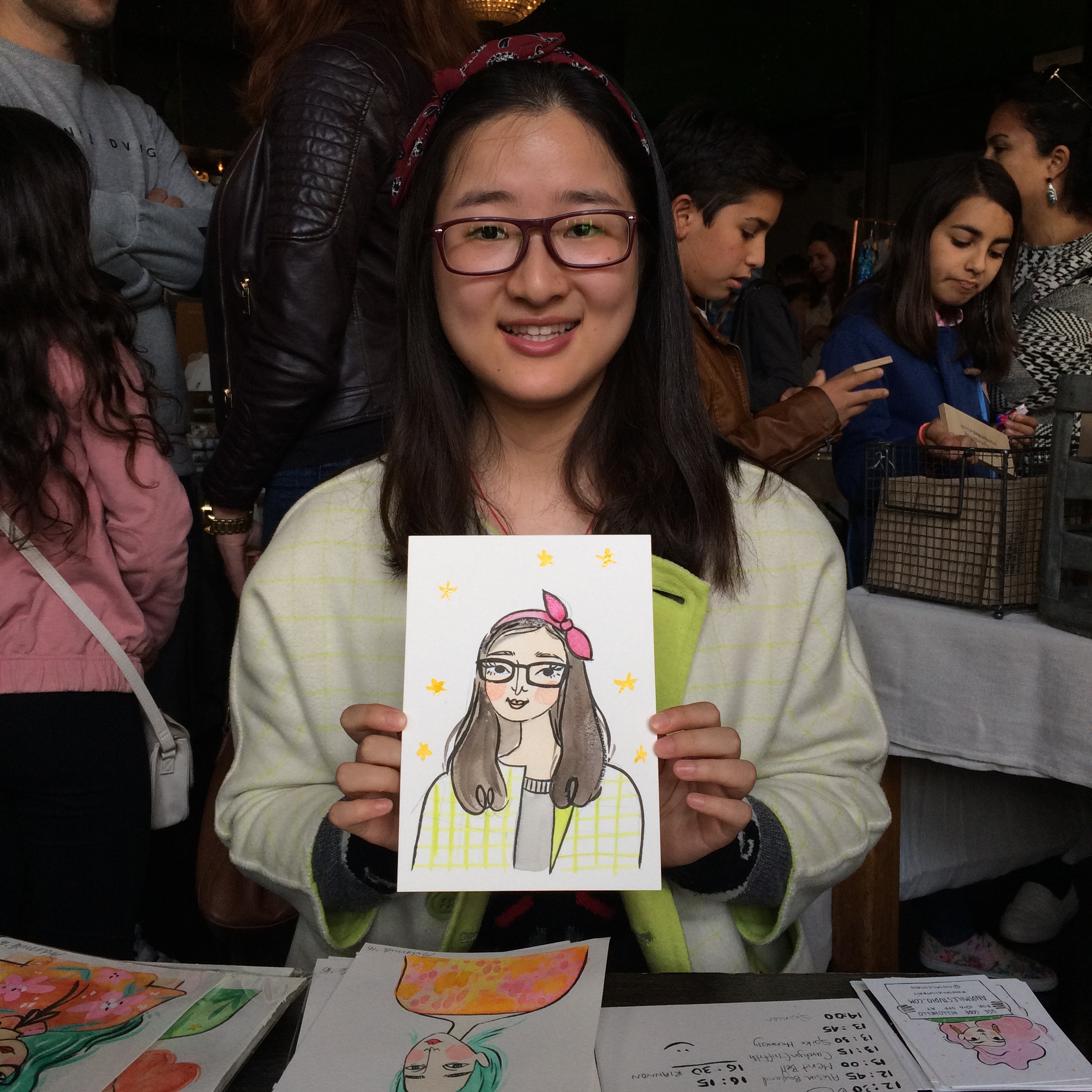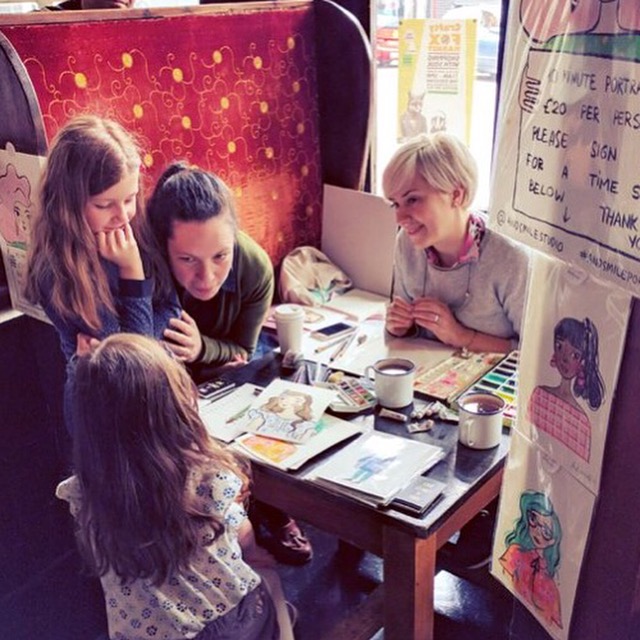 Thank you Lisa for the photos of me in action. :) More photos of the event can be found here
Huge thank you to Crafty Fox Market for having me :)
I love drawing portraits and people are always mesmerized to see how their portraits come to life with some ink and watercolour paint. If you are planning an event (wedding, hen do, retail or corporate event) and are interested in a live illustration, please drop me a line and we can talk about it!