Yay! New and gorgeous Design Museum is open!
I loved visiting the old one behind Tower Bridge but it was a bit small and kind of felt that Design Museum needed more space to show off all the awesome things.
So the new Design Museum is big and absolutely stunning! Design Museum took over abandoned Commonwealth institute in Kensington, next to Holland Park and Kensington High St. The building looks amazing from the outside but once you enter it takes your breath away. It's spacious, interesting, colourful and bright!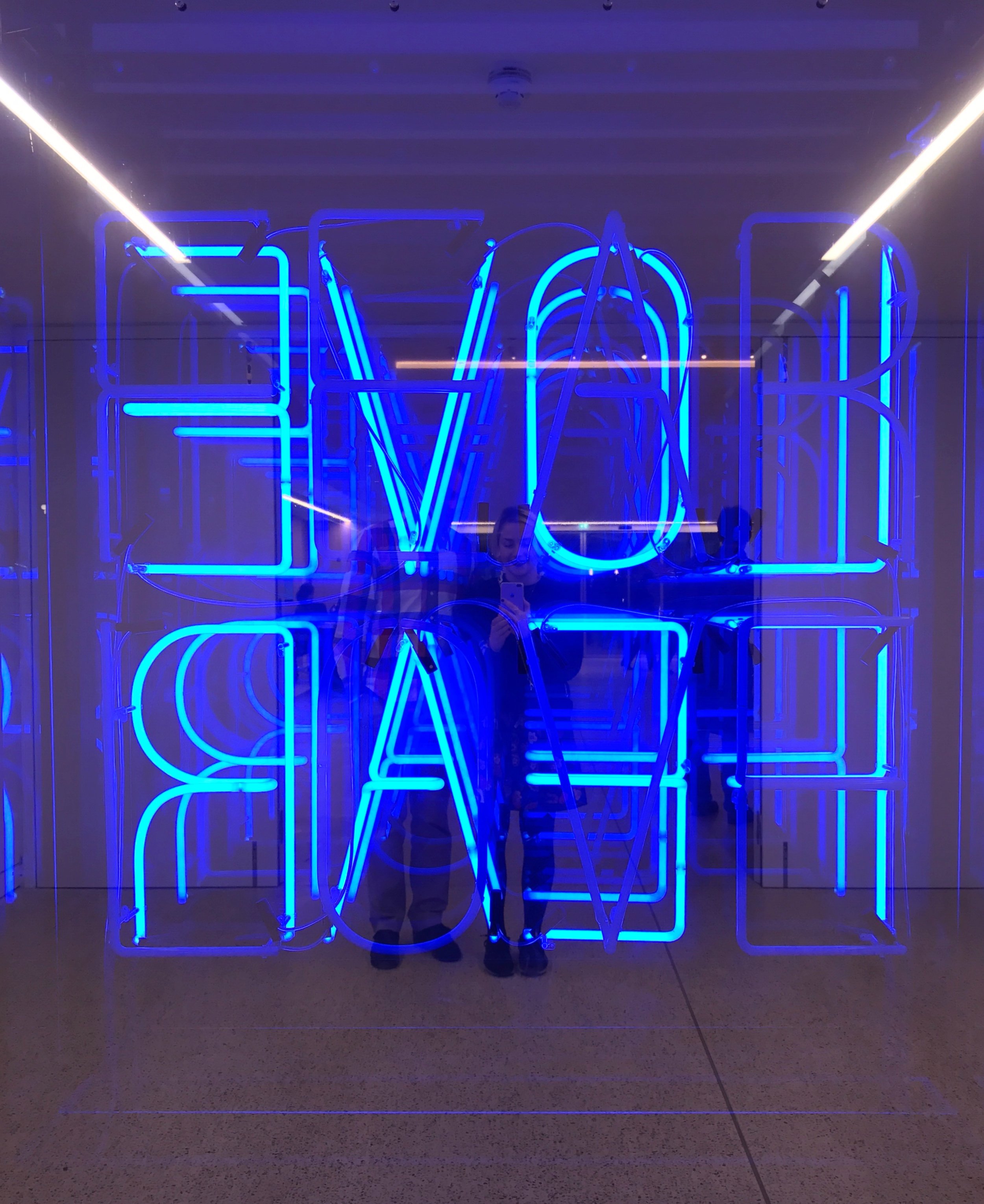 On the day we visited Fear and Love: Reactions to a Complex World & Beazley Designs of the Year as well as their permanent display Designer Maker User. WE ABSOLUTELY LOVED ALL OF THEM! My favourite has to be Beazley Designs of the Year, completely blew my mind of how many interesting, beautiful and smart designs and things happen in this world!
As we were in that area we decided to pop into The Churchill Arms for a drink, I've passed it so many times and never entered! It's probably the most photographed pub in London, you know, the one covered in flowers! ;) And during festive season it's covered in Christmas Trees!
Inside didn't disappoint too, really cosy and absolutely crazy interior, with all sorts of objects hanging from the ceiling and walls, with some Churchill memorabilia of course. Super tiny bar with great selection of drinks and super sweet staff. They also have a restaurant! It looked incredibly cosy and equally crazy decorated!
And by the way if you sign up for The Churchill Arms newsletter you get a code for a free drink, thank you very much! :)
You can walk to Design Museum from Earls Court, Holland Park Tube Station, High St Kensington or Notting Hill. You can also cycle there or hire a bicycle and have a nice park ride. Visit Holland Park & Kyoto Garden (it's beautiful!), pop in to Churchill Arms for a drink, walking distance to Notting Hill, all the museums at South Kensington or Serpentine in Hyde Park.